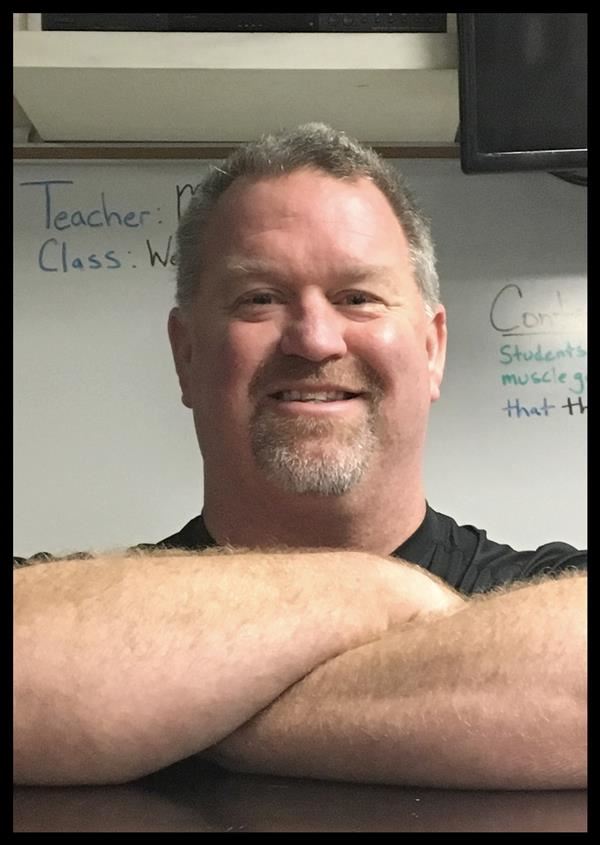 Phone: (626) 442-0481 ext.4007
Email:
Degrees and Certifications:
Masters of Arts in Education and a Credential in Pupil Personnel (School Counseling) @ Azusa Pacific University in 2002 Teaching Credential @ Cal Poly Pomona University in 1999 Bachelors of Science in Physical Education @ Cal Poly Pomona University in 1993 High School Diploma @ El Monte High School in 1986
Chris Davis

Hello, my name is Chris Davis

During the past twenty-four years, I have been teaching Physical Education at Fernando R. Ledesma High School. I was born and raised in El Monte where I attended Cortada Elementary and Potrero Middle School and then graduating from El Monte High School in 1986. During my time as a Lion, I was honored with many athletic achievements. The one that meant the most to me was the "Big E," awarded to one student for excellence in the area of athletics during a four-year period. After high school I worked a couple of odd jobs while attending Cal Poly Pomona. Througout a fun and exciting seven years, I earned a Bachelor of Science Degree in Physical Education. Soon after, I was fortunate to land a job at Fernando R. Ledesma High School, formerly Valle Lindo. Amid the 1999 school year, I earned a Teaching Credential at Cal Poly Pomona. In 2002, I earned a Masters in Education and a Pupil Personnel Services Credential from Azusa Pacific University.

Physical Education students at FRLHS, not only are exposed to the daily curriculum, but they have the opportunity to participate in extra curricular activities. Since 1997 the P.E. Department has hosted a biannual Intramural Basketball League as well as, weight training competitions four times a year. These activities as well as staff/student All-Star games that have been organized in the early years are the moments that I will treasure most. Working with students at FRLHS has at times been challenging, but these challenges have been extremely rewarding. I strongly believe Physical Education in all its forms is an important part of everyone's everyday life. Students need to set aside at least an hour a day for physical activity. Students take P.E. at school primarily because it's a requirement for graduation, but athletic exercise gives them the tools to lead a healthy lifestyle once they leave this campus.