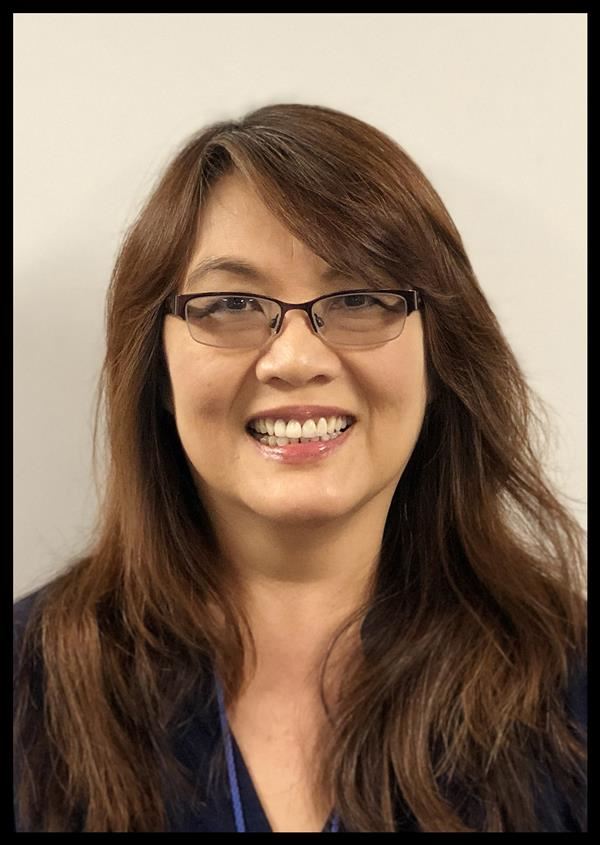 Phone: 626-442-0481, Ext. 4003
Email:
Degrees and Certifications:
Bachelor of Science Degree in Business Administration, Majoring in Accounting Teaching Credential - Single Subject- Business and ELA1 Certified VPSS Certified in English and Math Master of Science Degree in Instruction and Curriculum, emphasis on Design-Based Learning
Mrs.

Sally Matsubara

Teaching is my second career and I have been in this profession for more than thirteen (13) years. My goal is to equip students with business, technology, communication, and interpersonal skills as well as decision-making and problem-solving skills needed in the workplace and/or college. Students learn work ethics and professional conduct in every one of my classes. My service to the community is more than just students obtaining a high school diploma, it is giving them tools to succeed in our global economy.

I worked at Rosemead High School for seven (7) years and have been teaching at FRLHS since leaving Rosemead High School. In addition to teaching six (6) different subjects during the school day at both schools, I have been an AVID Coordinator and AVID teacher for two years, Future Business Leaders of America (FBLA) Advisor for seven (7) years, Restaurant Management Academy Steering Committee Business Chair for seven (7) years, mentor, advisor, and tutor for my students. I have created new curriculum as well as researched and purchased books, software, and computers to stay updated with the current business needs in the workplace and college over the course of my teaching career. I have updated the Business Information Technology curriculum twice in less than five years while implementing two new classes, Accounting and Computer Information Technology, during my first semester as a teacher at FRLHS.

Prior to becoming an educator, my career in the business world span more than fifteen (15) years. I was an Accounts Receivable Clerk at the Los Angeles Times while in high school, then worked as a bookkeeper for a local CPA/Law Firm while in college. I started my Accounting career as an external auditor upon graduating from California Polytechnic University, Pomona and traveled frequently. Then, I transitioned to be an Internal Auditor at AT&T Wireless. I have been employed as a Senior Director of Fiscal Services and later as a Financial Services Consultant for LACOE and other school districts.

My family immigrated to the United States when I was eleven (11) years old. My parents and siblings still live in El Monte and Baldwin Park, while I grew up in East Los Angeles and upstate New York. I graduated from Abraham Lincoln High School and attended the University of California, Irvine for two years. I have lived and worked in many places in the world. Thus, my hobbies are traveling, serving others, going to sporting events, and spending time with family and friends from all over the world.