The El Monte Union High School District provides comprehensive support in preparing all students for College and Career Readiness in the twenty-first century.

Our school offers different Career Technical Education Pathways such as Financial Services, Graphic Design, Stage Technology, Food Services and Hospitality, and Systems Programming. At Rosemead High School we offer support with a variety of opportunities to students. These CTE pathways prepare students for certification after they have completed the sequence of course.

The Systems Programming Pathway is a new pathway that was designed as part of the Early College Program with Rio Hondo Community College. Our Stage Technology class is taught by staff from Pasadena Community College.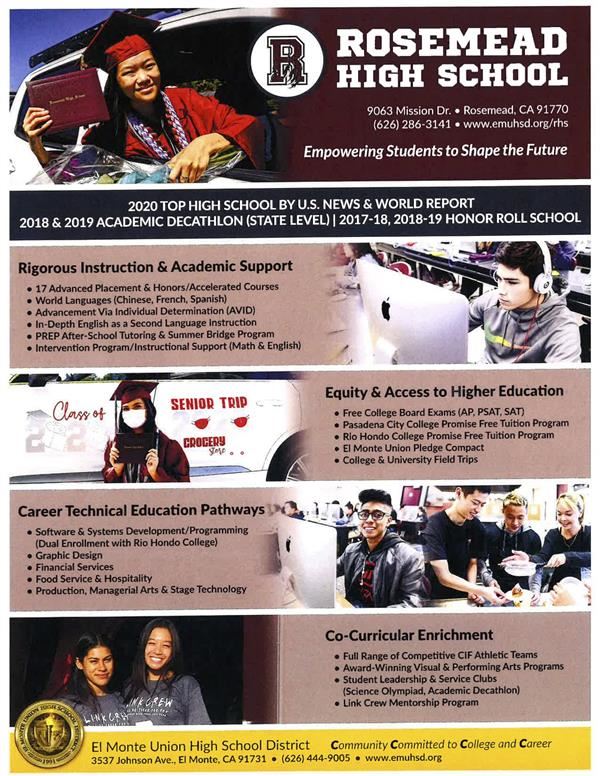 Contact Us Here:

Rosemead High School
Career and Technical Education (CTE) Department
9063 E. Mission Drive
Rosemead, CA 91770
626-286-3141

Department Chair:
Liza Veljacic
liza.veljacic@emuhsd.org