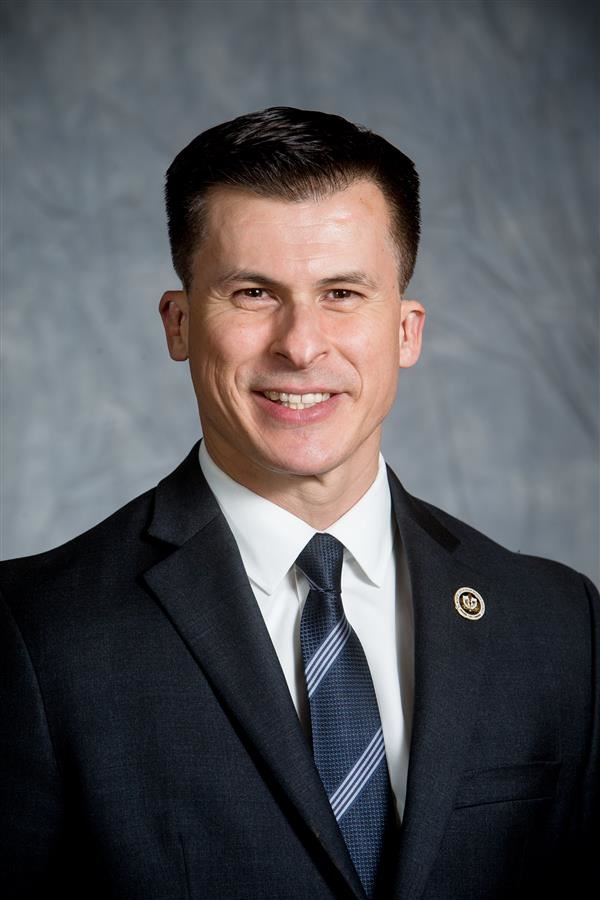 Phone: 626-444-9005, ext. 9805
Email:
Degrees and Certifications:
Dr.

Edward A. Zuniga

October 2020

Dear El Monte Union Community,

It is hard to believe that 10 weeks ago we kicked off the 2020-21 school year and we are already entering the holiday season. I want thank you all for your continued support during these times and acknowledge our students for their achievements.

Our No. 1 priority continues to be the health and well-being of our students and staff. With that in mind, our District is committed to the success of all students and continues to provide opportunities for support with distance learning and social-emotional well-being.

This month, our schools held Back to School Nights, where we shared information on resources that support students and families while they are learning from home including mental health, SchoolLoop, college applications, financial aid, tutoring opportunities, and available student activities. Parents connected with teachers, took virtual classroom tours and engaged in special workshops that offered a closer look at distance learning. Thank you to our administrators, teachers and staff, and to our parents and families for working together to continue to support our students.

The District also opened our schools to specialized cohorts this month, providing support to a select number of students through our learning pods. These students are remaining in their assigned learning pods during the remainder of the fall semester and will continue to meet with their teachers virtually through their distance learning device.

El Monte Union High School District continues to work diligently to establish a thorough plan for our safe return to school. We are continuously monitoring the public health conditions in the state and county and remain optimistic about the future.

Our Reopening of Schools Task Force has updated our reopening plan. The new version is now posted on our website. This plan details the comprehensive plan we have in place, and focuses on ensuring we are prepared and equipped with the resources and personal to support a healthy and safe environment for our entire District community.

With your support, the support of our community partners, certificated and classified staff, as well as our dedicated Board of Trustees, our District continues to offer a high-quality educational program that supports the success of all students and prepares them to be life-long learners for years to come.

Please follow our Reopen & Reimagine Schools web page for the latest information.

Keep up to date by following our District Facebook page and downloading our District App on Google Play or the App Store.

Read our Monthly Superintendent Updates here.