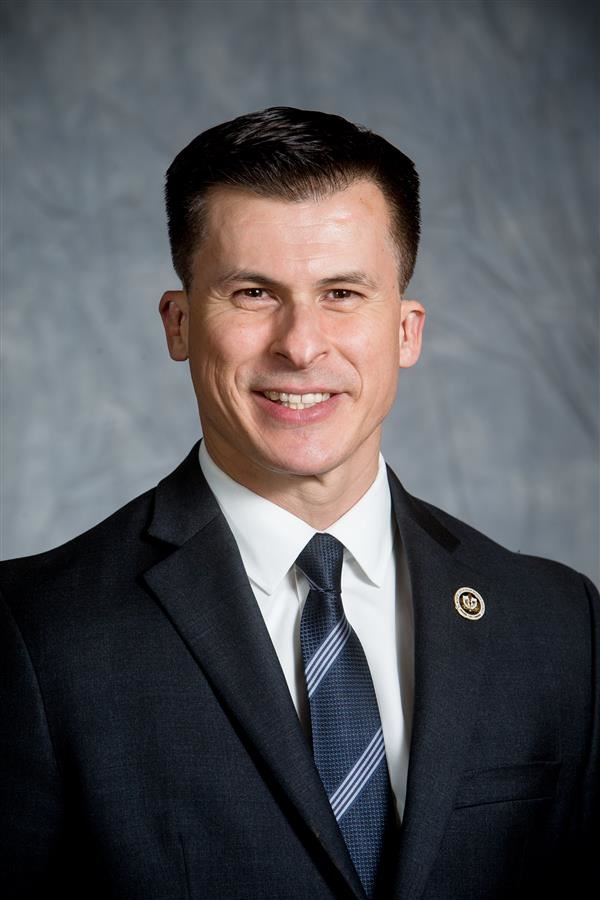 Phone: 626-444-9005, ext. 9805
Email:
Degrees and Certifications:
Dr.

Edward A. Zuniga

Dear El Monte Union Community,

We are coming to the end of what has been an exhilarating year for El Monte Union – one filled with stories of achievement and success for our students, teachers and entire school community.

Together, we have provided our students with the foundation upon which they can access the guidance and resources they need as they prepare for the next steps of their academic careers.

We are are capping off a remarkable 2018 with many accomplishments taking place in and around our District.

This includes being recently honored with the Bobby Salcedo Esperanaza Award, which recognizes our efforts as a District to expand access to college and resources for our students.

In addition to preparing our students for higher education, we also want to ensure they are prepared for life. We recently partnered with Assemblywoman Blanca Rubio and hosted a Mad City Money event in which our students were challenged to manage their finances the way adults do – paying bills, buying necessities and managing a household. It is a valuable program we hope to expand to all schools next year.

Meanwhile, our students are positively impacting their community by creating artistic designs for local Little Free Libraries, and our staff members at the Adult School are being recognized for their dedication to their students.

We will conclude the year by watching one of our South El Monte band students participate in the renowned Tournament of Roses parade, performing as part of the Pasadena City College Honor Band. It took painstaking work for Daniel Torres to get this far, but we are excited that he will proudly represent El Monte Union! We are also proud of Arroyo High School student, Noah Hibbard, who advanced to the National Championships in Cross Country, which took place on Dec. 8 in San Diego.

I hope you all enjoy this joyous holiday season with your families and loved ones.

El Monte Union's Winter Break begins Friday, Dec. 21, with students and staff scheduled to return to campuses on Monday, Jan. 7, 2019. On behalf of the District and Board of Trustees, have a wonderful holiday and a happy New Year!