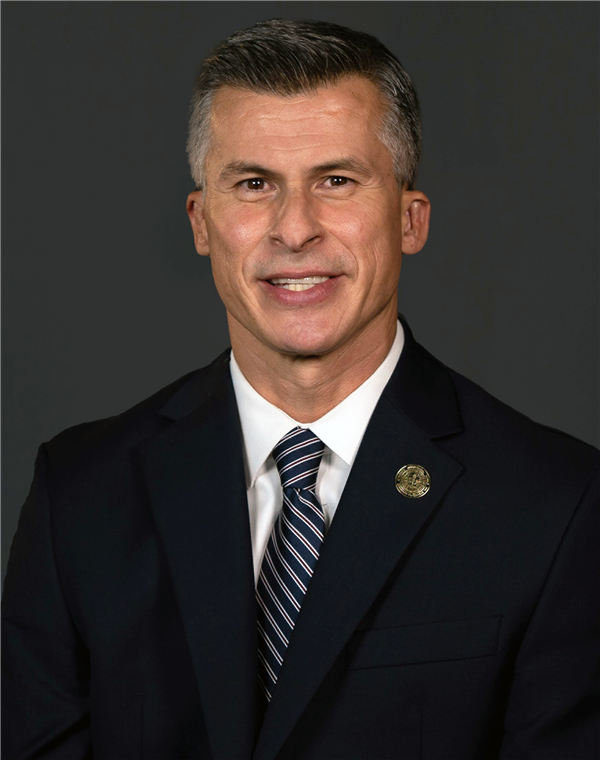 Phone: 626-444-9005, ext. 9805
Email:
Degrees and Certifications:
Dr.

Edward A. Zuniga

August 2021

Dear El Monte Union Community,

This month, we welcomed our students, teachers and staff back to campus for the 2021-22 school year! Our high schools greeted scholars with music, band performances, fun photo opportunities and enthusiastic cheers. Our sites are diligently following health and safety protocols, adhering to the latest guidance from state and county officials. The wellness of our students, staff and community remains the District's top priority as we return to in-person instruction. The Los Angeles County Office of Education Superintendent of Schools, Dr. Debra Duardo and the Los Angeles County Department of Public Health Director, Barbara Ferrer, paid a visit to Arroyo High School on Aug. 17 to meet with students and discuss health and safety protocols with our administration. It was great meeting with our local leaders, and we thank them for their continued partnership and guidance as we forge ahead. Adding to the celebrations in August, EMUHSD celebrated the acquisition of 11 all-electric buses during a "green" ribbon-cutting event Aug. 18 at South El Monte High School. As part of the Clean Mobility in Schools Pilot Project, the District was awarded a $9.8 million grant by the California Air and Resources Board (CARB) to support us in our efforts of finding new, cleaner alternatives of transportation within our communities. On behalf of the Board of Trustees, thank you for your continued support and trust as we work together to continue in our commitment to prepare college and career-ready students, and the next generation of critical thinkers and life long learners.

As a reminder, you can view current guidance from our state and local health care agencies on slowing the spread of COVID-19 by visiting the Los Angeles Department of Public Health website.

Keep up to date by following our District Facebook page and downloading our District App on Google Play or the App Store.

Read our Monthly Superintendent Updates here.