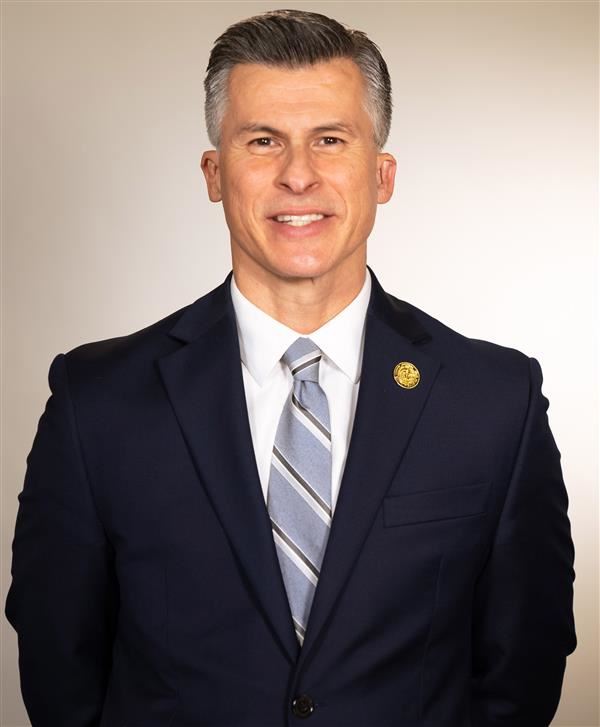 Phone: 626-444-9005, ext. 9805
Email:
Degrees and Certifications:
Dr.

Edward A. Zuniga

November 2022

Dear El Monte Union community,

As our fall semester draws to a close, I would like to congratulate all our hardworking students for their perseverance and academic excellence, and commend our outstanding teachers for their continued support of our scholars.

El Monte Union students have achieved greatness in the performing arts this month, with mesmerizing performances from each of our schools at the Fall Choral Festival and 2022 Marching Band Showcase. Many of our fall athletic teams also made their way to CIF, representing their schools with pride and great competitive sportsmanship.

In addition, El Monte Union has launched a Sports Medicine program and a City of Hope pilot pathway program, both of which aim to ensure students are fully prepared for college and beyond. Workshops were also provided in partnership with Río Hondo College to inform students about college applications, financial aid and more.

In collaboration with school staff and partnership with the Parent Education Bridge for Student Achievement Foundation (PEBSAF), parent and family engagement workshops were also available in both English and Spanish throughout the fall semester.

As a reminder to students, the deadline to complete the Free Application for Federal Student Aid (FAFSA) is March 2, 2023. Students can still submit their FAFSA after March 2nd but, might lose out on State or Institutional aid that they might otherwise be eligible for due to limited aid. Deadline for the academic year is June 30, 2023. For more information, please visit the Office of Financial Aid Office for the institution you plan to attend.

You can find more information on FAFSA deadline based on state by clicking on the link https://studentaid.gov/apply-for-aid/fafsa/fafsa-deadlines.

On behalf of the District and Board of Trustees, I hope you enjoyed the much-needed Thanksgiving break. I look forward to seeing our students continue to strive for success and finish 2022 on a high note.

Keep up to date by following our District Facebook page and downloading our District App on Google Play or the App Store.

Read our Monthly Superintendent Updates here.