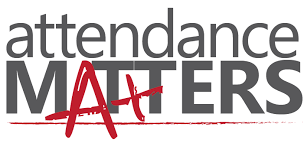 All minors between the ages of 6-18 years old are required to regularly attend an accredited educational program unless the student is exempted or expelled. (Education Code 48200 and Education Code 48400). An absence due an illness or an emergency must be verified with a phone call or note from a parent. Scheduling doctor appointments after school is highly recommended and encoruaged. Regular attendance is important to the studnets' academic success and to assist the student in building better habits for future success. If a student has more than 10 absences without a doctor's note, Saturday school detention will be assigned.

Authorized Absences

Parents, please make sure to call between 7:30 AM and 10:00 AM each day if the student is absent.

Upon return from an absence, the student must pick up a readmit from the Attendance Office before the 7:50 AM tardy bell rings. The readmit must be shown to the each teacher. An Absence must be cleared within 2 days from the date of absence. If the absence is not cleared, it will be considered truant and Saturday School detention will be assigned for each truant.

A phone call or note from a parent is required on the day the student returns to verify the absence. The note must include: 1) the date(s) of absence, 2) the specific reason for the absence, 3) a valid parent or guardian signature, and 4) student name and ID#. If a student returns to school without a phone call or note, the absence is considered truant and Saturday school detention will be assigned.

If a student is absent from school to attend a doctor, dentist, or optometry appointment, the student must bring a statement from that office giving the time and duration of the appointment. (Ed. Code 12401, 10955, 12150-59).