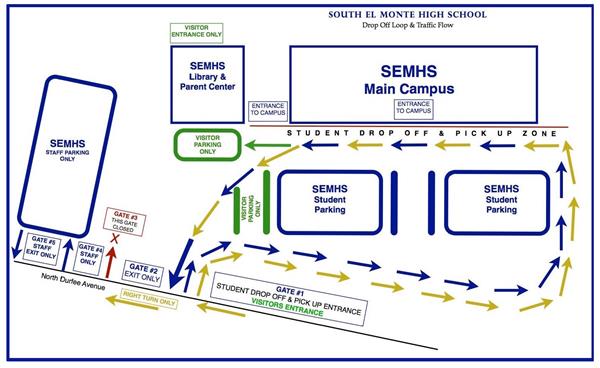 STUDENT DROP OFF: Student safety is our first priority. Please follow the loop into the main parking lot when dropping off your student at school. Traffic on Durfee Avenue can become quite dangerous. Please do not drop off students on Durfee for their protection and for the safety of others.

STAFF PARKING LOT: Please do not enter the smaller staff parking lot to drop off students. The smaller lot is for staff parking only during the morning hours.

STUDENT PICK UP: We ask that you refrain from parking along the red zones near the main entrance to the building after school while waiting to pick up your child. These are fire lanes that must be kept clear at all times.