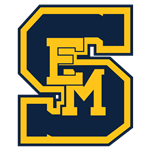 South El Monte High School & Early College Academy
Dear South El Monte High School Eagle!
Welcome to South El Monte High School, named a 2020 Top Los Angeles County Public School for helping to close the opportunity and achievement gap for students. SEMHS and the El Monte Union High School District continue to react in real-time to the urgent needs and demands of a historic global pandemic and a profoundly changed academic experience. We will continue our laser-sharp focus on providing the best possible education that is consistent with protecting everyone's health and safety. Our mission continues to be; Every Student A Success Story.
As District open enrollment approaches, please take the time to learn more about all of our excellent opportunities available to you to ensure your success in college, career, and future readiness.At South El Monte High School, we have adjusted to the challenges presented by the pandemic and have applied creativity and innovation to our education services to help ensure that our future is even brighter than our storied history.
South El Monte High is a high-performing school with a variety of programs to support your learning interest and to build on your personal creative talents.We have transitioned our rigorous academic curriculum to a digital platform, as well as a host of activities and programs that will enable you to explore new skills and find your passion.
At SEMHS, nearly half of our students enroll in the Early College Academy, a dual-enrollment partnership with Rio Hondo College that enables students to earn transferable college credits while earning their high school diploma. In addition, we offer one of the best Advancement Via Individual Determination (AVID) programs in the El Monte Union High School District.
We also offer various robust career technical education pathways, including professional theater, financial services, healthcare services, software and systems development, machine and forming technologies, and public safety through our Fire Safety Academy. These pathways provide a hands-on Future Ready education that prepares our graduates to pursue careers in these lucrative fields.
Together, we have overcome many challenges due to the COVID-19 pandemic, school dismissal period, and the continuation of Distance Learning. But your perseverance, participation, and support has been key for staying connected to our school. I look forward to connecting with you virtually and I hope to see you on campus once we are able to open our doors again!
Onward, Upward, Gold and Blue!
Jorge Morales, Ed.D.
Principal