Return to Headlines
El Monte Union Welcomes Four New Assistant Principals
The top administrative positions at three El Monte Union campuses have a new look for the 2023-24 school year, with four new assistant principals joining El Monte, Mountain View and Rosemead high schools.

The new administrators are Sarah McLarty and Brian Covey at El Monte High School; Sandra Salge at Rosemead High School; and Anh Ligutom at Mountain View High School. Covey, Salge and Ligutom are all new to El Monte Union, while McLarty was most recently El Monte High's athletic director.

"We are excited to welcome our newest assistant principals to the District, and look forward to seeing them bring their collaborative skills and leadership to their respective schools," Superintendent Dr. Edward Zuniga said. "We feel our newest administrators are perfect fits for their schools and communities and will contribute fresh ideas and innovations that will help our students reach their academic potential."

Sarah McLarty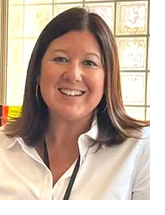 McLarty came to El Monte High in 2001, and has served as the school's physical education teacher and department chair for more than 20 years, taking over as athletic director in 2004. From 2001 to 2012, McLarty was varsity head coach for the cross country, soccer and track & field teams. In 2019, McLarty was named the California State Athletic Directors Association CIF-SS Athletic Director of the Year.


Brian Covey
Cov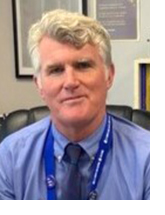 ey has worked as an assistant principal for three school districts, including three years at a high school in Portland, Oregon. Covey also has years of classroom experience as a history and social science teacher. Additionally, Covey has taught history at Cal State University Los Angeles and Warner Pacific College. Covey is student-centered, collaborative and committed to equitable outcomes for all students.

Anh Ligutom
L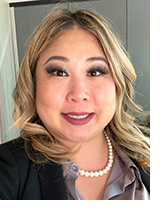 igutom comes to Mountain View High after a year as assistant principal at neighboring Gabrielino High School in San Gabriel, where she managed the math, science, English learner development and special education departments. Prior to that, Ligutom spent nearly 15 years as a math teacher at Sierra Vista High School in Baldwin Park. Ligutom is a proponent of growth mindset in the classroom and seeks to build strong relationships with students and staff.

Sandra Salge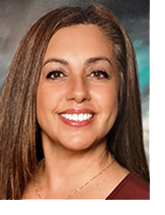 Salge has worked as a program specialist in educational services, a teacher on special assignment (TOSA) and assistant principal at Montebello Unified, spending the last three years as an assistant principal at Bell Gardens Elementary School. Salge is personable and outgoing and looks to build rapport with students from diverse cultural and socioeconomic backgrounds. Salge has extensive knowledge in standardized testing, data analysis, and policy.