Return to Headlines
El Monte Union Farm Lab Provides Template for Sustainable Living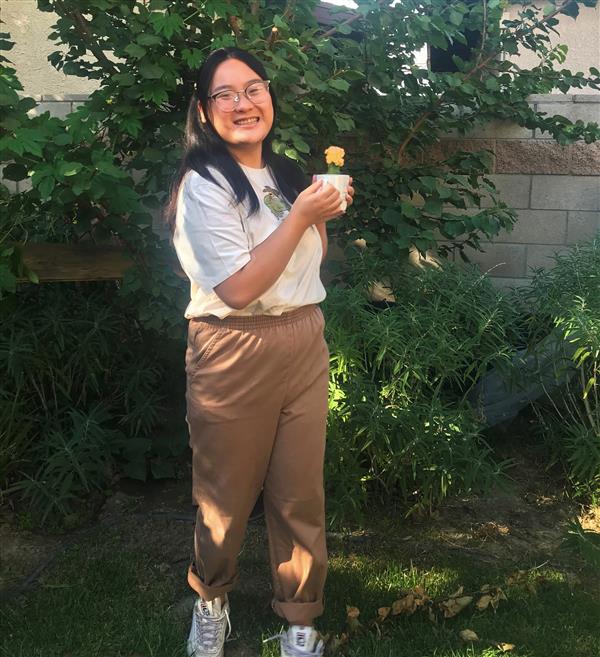 Arroyo High School's Farm Lab, developed through a partnership between Eco Urban Gardens and the City of Hope, provides a template for sustainability that can help transform urban food deserts into rich sources of nutrition and biodiversity, while opening new doors for students eager to pursue careers in biology, environmental science and urban agriculture.

The Farm Lab project began in 2016 when Arroyo began developing a small plot of land on the northeast corner of campus with the goal of creating an outdoor learning space where students could study ecosystems, water conservation and the community benefits of growing fresh produce. Eco Urban Gardens recently posted a video detailing the Farm Lab's progress on YouTube.

"If every school had an organic garden, we could feed our communities, locally, with their own food grown at home," Eco Urban Gardens executive director Marianne Zaugg said. "Our future truly depends on our children learning where we get our food, what to plant, growing green spaces and spreading knowledge into their homes and throughout the communities."

Arroyo's Farm Lab includes an organic garden with an array of herbs and vegetables, fruit orchard, eco-lab, butterfly garden, insect hotel, grapevines, sugarcane field, medicinal foraging knoll, compost garden, farm stand and two types of water conservation methods, a hügelkultur and a bioswale.

Still in the planning stages is an aquaponic greenhouse with fish tanks, where plants will grow year-round in water instead of soil and which will have the capability to reap 30,000 pounds of produce a year.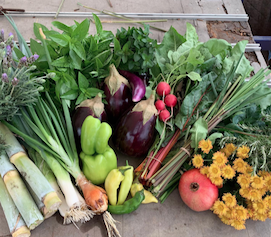 "We are ecstatic to have the Farm Lab at Arroyo, not just as a resource for the students, but for the entire El Monte Union community," Arroyo High Principal Gabriel Flores said. "We very much appreciate the partnership with Eco Urban Gardens and the City of Hope, who have put so much effort into developing this learning space."

Due to the COVID-19 pandemic, El Monte Union students have not been allowed on campus to access school gardens at Arroyo, Rosemead and Mountain View high schools, relying on Eco Urban Garden interns and volunteers to provide garden maintenance.

Arroyo and Rosemead High Garden Club members have responded by meeting online weekly with Eco Urban Gardens Program Manager Liz Christy. Both schools have garden clubs with 20 to 30 student members, including many freshmen who have not yet seen their school gardens. Christy has provided new members with a virtual visual tour of their school garden.

Arroyo High senior Tara Ta joined the Garden Club even though she knew little about plants and disliked the idea of pulling weeds. Ta was so captivated by the process of planting and harvesting that she is now club president and leads after-school sessions by encouraging members to identify plants in their neighborhood through the Picture This phone app and to post pictures on the iNaturalist website.

"I'm the type of person who wants to know everything about subjects I like," Ta said. "The Farm Lab has so much to teach us. What we learn here is so important because a diverse eco-system is key to living a life of sustainability. Plus, everyday activities like identifying plants, planting, harvesting, even weeding, are fun. Every student should know how to start and maintain their own home garden."

Though students have not been able to access their school gardens, the produce that is harvested is filtering throughout the El Monte Union community. El Monte Union culinary arts students at Arroyo, Rosemead and Mountain View receive weekly shipments of fresh fruits and vegetables for their online classes.

Additionally, Arroyo and Rosemead garden club members are assembling community-supported agriculture (CSA) boxes for local residents. Students reach out to community members through social media, create the produce boxes from what is available to harvest and drop off the boxes at schools for residents to pick up.

"Our mission at El Monte Union is to provide our students with the skills to become leaders," El Monte Union Superintendent Dr. Edward A. Zuniga said. "The Arroyo High Farm Lab is an exciting step forward not just for the District but for communities all across Southern California."

PHOTO CAPTION:
1: Arroyo High School senior Tara Ta holds a succulent she grew in her home garden. Ta knew little about plants before joining Arroyo's Garden Club but was so captivated by the process of planting and harvesting that she is now Garden Club president.
2: Arroyo High School's Farm Lab provides a template for sustainability that can help transform urban food deserts into rich sources of nutrition and biodiversity. Fresh produce from the Farm Lab's organic garden is harvested and provided to El Monte Union students and to the El Monte community.
Published Oct. 29, 2020