Return to Headlines
El Monte Rosemead Adult School Provides Opportunity
The El Monte Rosemead Adult School proudly hosts a comprehensive Adult Basic Education Program (ABE), Adult Secondary Education Program (ASE), and a High School Equivalency Program (HSE). These programs have been serving the local community for the last 60 years. The ABE program is designed for students who wish to strengthen their reading, writing and math skills before entering the high school program. The ASE program provides a variety of ways for students to obtain their high school diploma or simply improve their skills. The HSE program offers testing and preparation for students who want to obtain a high school equivalency certificate such as the GED or HiSET. We are proud to announce the following additions and changes to our programs.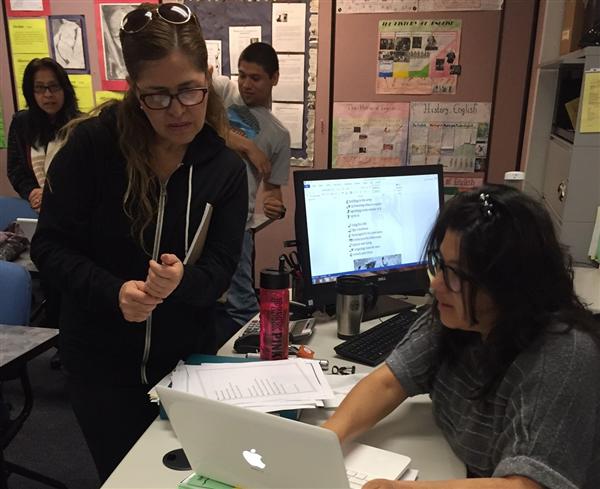 The ABE course is now offered as an independent lab course. Our ABE lab allows students on a limited schedule the opportunity to complete the course in a self-paced lab setting while being guided by a certified lab instructor. A much needed Adult Basic Literacy course was also added to provide help for native English speaking adults with limited literacy skills.
The ASE program at the El Monte Rosemead Adult School is one of few programs in California that offers teacher directed instruction. This instruction has recently been modernized with the addition of two mobile Chromebook labs. Students also have the opportunity to complete their courses in an independent lab setting, home studies, and in an online format.
The El Monte Rosemead Adult School is an approved Pearson Vue and HiSet testing center. Students can take the GED and HiSET high school equivalency exams at EMRAS in addition to enrolling in our new High School Equivalency laboratory. This is an open enrollment course that helps students with the various sections of these exams.
EMRAS is committed to the educational needs of the community. We strive to adapt to an ever-changing educational environment. We pride ourselves in providing convenient, low-cost, and quality educational opportunities to our community.