Return to Headlines
Letter from a High School Diploma Graduate (It's Never too late!)
Letter from a High School Diploma Graduate (It's Never too late!)
I will never forget that evening when I left the El Monte Senior Center and started walking aimlessly down the street. Suddenly, I realized I was on Ramona Blvd. right outside of the El Monte-Rosemead Adult School (EMRAS). It was here that I saw many people from different nationalities joined together and all of them were speaking English!
Very soon after, I enrolled in ESL classes ignoring the negative comments about my age and the level of my education. Little by little, step by step, I improved my English. EMRAS helped me become a lifelong learner!
When gardeners transplant plants from one place to another, some plants adapt to the new environment and some don't. We are lucky because we enjoy the process of adaptation, getting ready for a higher standard of living. It's like the caterpillar that becomes a butterfly. We know that life is a story and we are making our story a best seller!
We are all inspired for greatness by our parents and teachers. Pablo Picasso wrote that his mother said to him, "If you are a soldier you will become a general. If you are a monk, you will become the Pope." Picasso continued, "Instead I was a painter and became Picasso."
Our teachers taught us to work together. That's why I would like to express my sincere thanks to those team members from EMRAS who never receive credit for their hard work and dedication namely the maintenance staff, security, secretaries and of course the teaching staff at EMRAS.
To teach is to touch lives forever. The teachers at EMRAS were not only our mentors but also our friends. We can better understand the mission at EMRAS if we take the words from an old Arab proverb that said, "Give a man a fish, and you feed him for a day. Teach a man to fish, and you feed him for a lifetime."
God Bless the teachers and staff at EMRAS and God Bless America!
I want to dedicate my high school diploma to my mother who is watching me from heaven. You were right mom, it's never too late! I love you mom!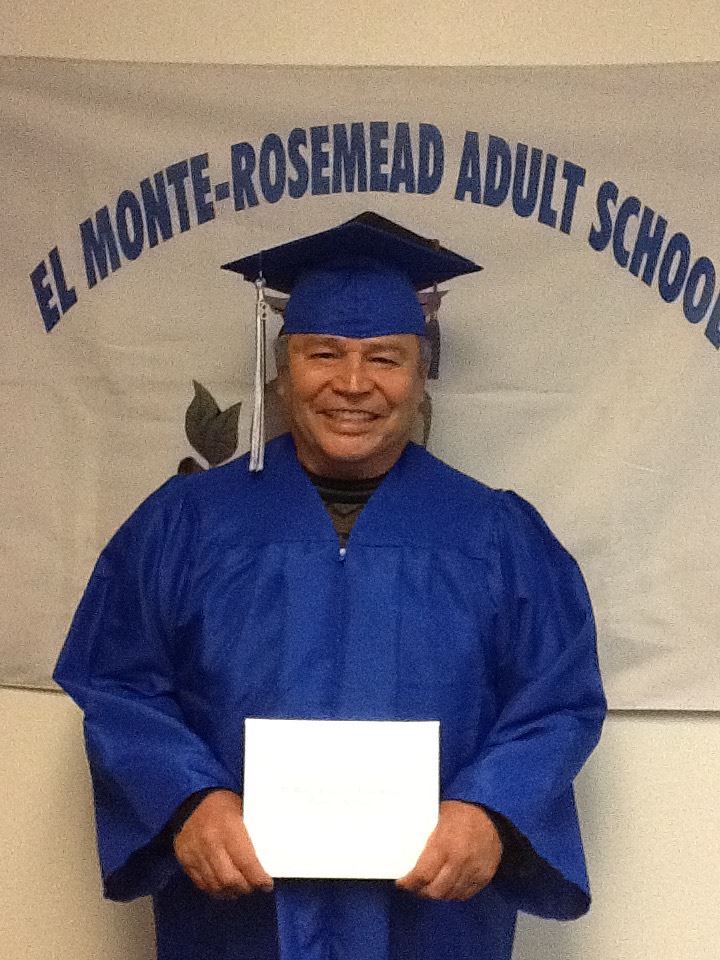 Jose M. Rodriguez, Class of 2018, High School Diploma Graduate